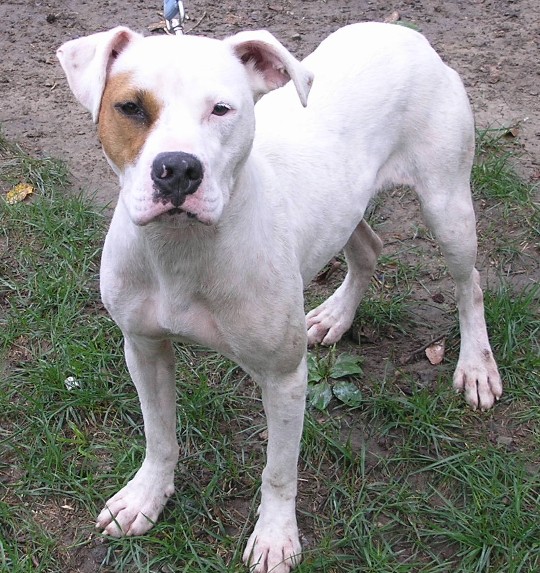 Share me!
Nicknames:
Twiglet
Interests:
Everything! I am so happy to be loved and alive that each new minute is an adventure to me. I had no idea life could be so good.
Pet Peeves:
Irresponsible owners who neglect and hurt their dogs.
My ideal day:
My ideal day would be to wake up in the bed next to my adoring new owner. Cover them in kisses, eat a big breakfast, have a good run in the yard, and then curl back up on the couch in a comfortable lap.
More Photos
Update: An update from Twiggy's foster mom!
I am so proud, Twiggy has just completed and successfully passed a 7 week professionally taught basic obedience training program. She has learned: SIT, walking on leash/HEEL, WATCH, DOWN, STAY & WAIT, COME, supervised separation, distractions, STAND and I taught her CRAWL.
Twiggy is without a shadow of a doubt 100 % completely and totally housetrained! !! Now that Twiggy is housetrained – she likes to sleep in as
much as possible in the morning. When she is ready she slowly slides out of bed on her belly and goes to the door so you can take her out to potty.
She loves her breakfast and her dinner and her walks after each meal. She loves the other dogs she gets to play and snuggle with and of course love her.
Twiggy is going to make someone a very happy dog owner. She is a dog that is truly your buddy – she is SO much fun to hang out with. She loves to ride in the car with you and be next to you as she sits on the console.
She has personality plus and everyone that meets her loves her immediately.
She is still in puppyhood as after a meal and a playtime or walk she is
ready for a nap. She loves her walks on the street or in the woods on the
trails so she can sniff out birds and bunnies.
My Story:
Once Supermodel skinny. Twiggy was found along the highway running through traffic when a good samaritan picked her up. This poor sweetheart was truly skin and bones. We don't know if her previous owner just seriously neglectd her or if she was on her own for awhile before she was found.
She is a wonderfully friendly and loving girl who is outgoing and kind. She was taken to the vet the same day as she was saved from traffic. She has tested negative for heartworms and was treated for worms.
Twiggy has a zest for life and is a very deserving little girl. She is currently in a boarding facilty and we would love to see her in a foster home or forever home very soon. She deserves to live the pampered life of a cherished companion!