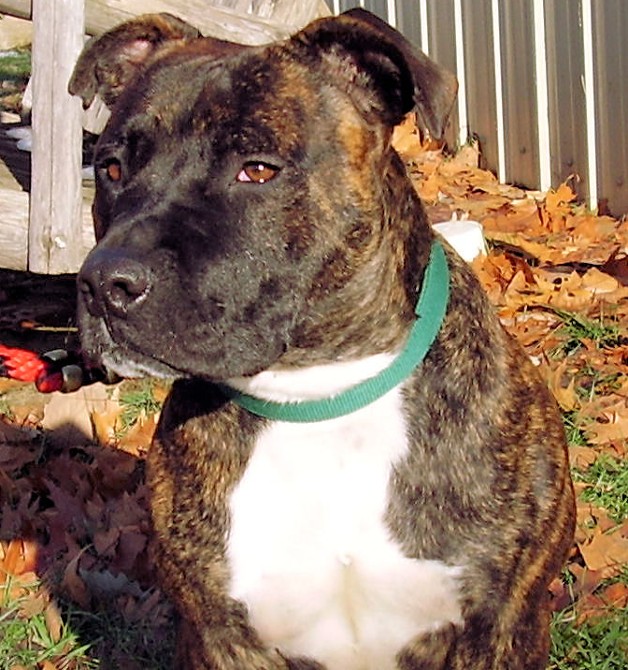 Another Update: OMG we just LOVE this dog!!! C'mon, what are you waiting for? Just look at him… think he's cute? If so, wait until you see him in person – we are all under his spell! He even already knows "shake", for crissakes!
Update: We spent time with Irwin again yesterday. This dog is outstanding – a true gem. He's everything a wonderful bully should be and more! Apply today -his time is running out!
My Story:
Irwin is outstanding. He was obviously someone's pet at one time. He is another BSL tragedy. His owners dumped in the KC area because of a breed ban. Irwin is very well mannered. He knows sit, shake, and stay. He is housebroken and gets along well with other dogs. He looooves people and runs like a bunny and bucks like a bronco when he is happy.
Irwin is a squatty little tank in an adorable, muscular package. He looks like a little linebacker. Hey Irwin, I hear the Giants are missing a lot of their defense, maybe you could fill in, lol!
Please open up your heart to this wonderful boy. He deserves so much better than the cards he's been dealt. Please help us show him that there are still people out there who will show him the love and commitment that he deserves.
Update: Irwin may need to have his rear legs looked at. He is showing signs of early arthritis, but this hopefully will not be too serious.