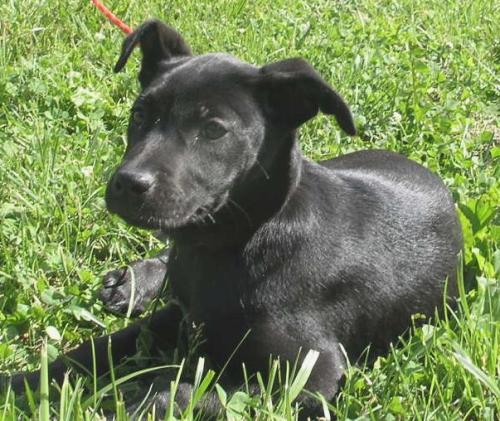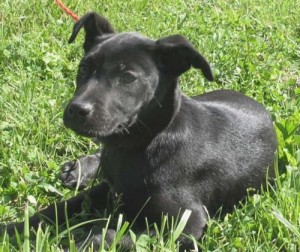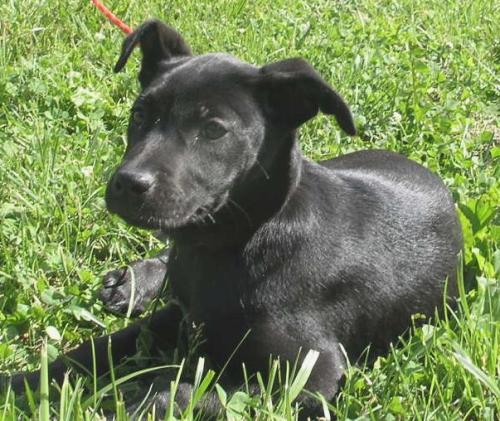 This little pups's story is pretty sad. At only 10-14 weeks old, he was confiscated from his owner who failed to provide him with any food and water. He ended up in a kill shelter and was on his last day when a guardian angel who happened to be rescuing another dog spotted him in his kennel. She said there was no other option than to somehow make room for him.
Wonka Before | Skinny Wonka
Wonka looks like a cross between a chocolate lab and some kind of hound dog. His ears are large and adorable, he weighs around 15 pounds at about 3 months of age, and will need a loving adopter who will make sure he never goes hungry again. Wonka has already been neutered, is up to date on shots, and loves other dogs. He is already pretty responsive and has the shiniest and smoothest coat despite his previous lack of good care. He still needs to put on some weight but thankfully he has a happy-go-lucky attitude despite having gone hungry. This puppy is going to make the right family extremely happy.
Willy Wonka is one of the most enjoyable, happiest, and fun-loving puppies we've met in a long time. He is truly too cute for words. Please open up your heart to him and let him know what it is like to grow up and old with a loving home that cherrishes him!