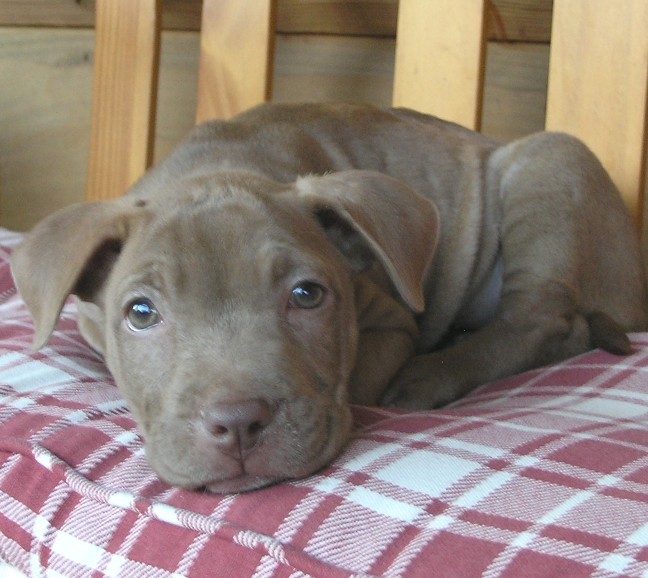 Interests:
Snuggling, playing, snuggling, playing…
Pet Peeves: Being abandoned
My Story:
Have you ever seen a cuter puppy? We're not sure we have. Chilli is truly an adorable gorgeous girl.
This poor baby was abandoned in a house all alone. Thankfully she was found by animal control before it was too late. She is healthy and appears to have been taken care of except she has a wound on her back that the vet thinks was likely a burn. It is healing nicely though and doesn't seem to bother her at all.
Chilli is a total social butterfuly. She is fearless and wants to run up and meet every new face she sees. She loves people of all ages and sizes. She also loves other animals. She is currently being fostered with four adult dogs that are 10x her size and she thinks that is pretty coo. Her best bud is a 140lb mastiff. She likes to follow him around underfoot everywhere he goes.
Chilli is learning crate training and is such a good girl about it. She rarely makes a peep!
She is still very young and is much like having a newborn in the house. She wakes up ready to go go go and then quickly tires herself out and needs a good nap. She prefers to take a nap being cuddled in someone's arms ;-)
Chilli needs a patient owner who is ready to teach her everything she needs to know to grow up to be a happy and well mannered pet. She is a brand new baby and has everything to learn. She is extremely smart though and with her charasmatic doll baby personality, we think she is going to be a marvelous adult.
Please consider adding Chilli to your home today!