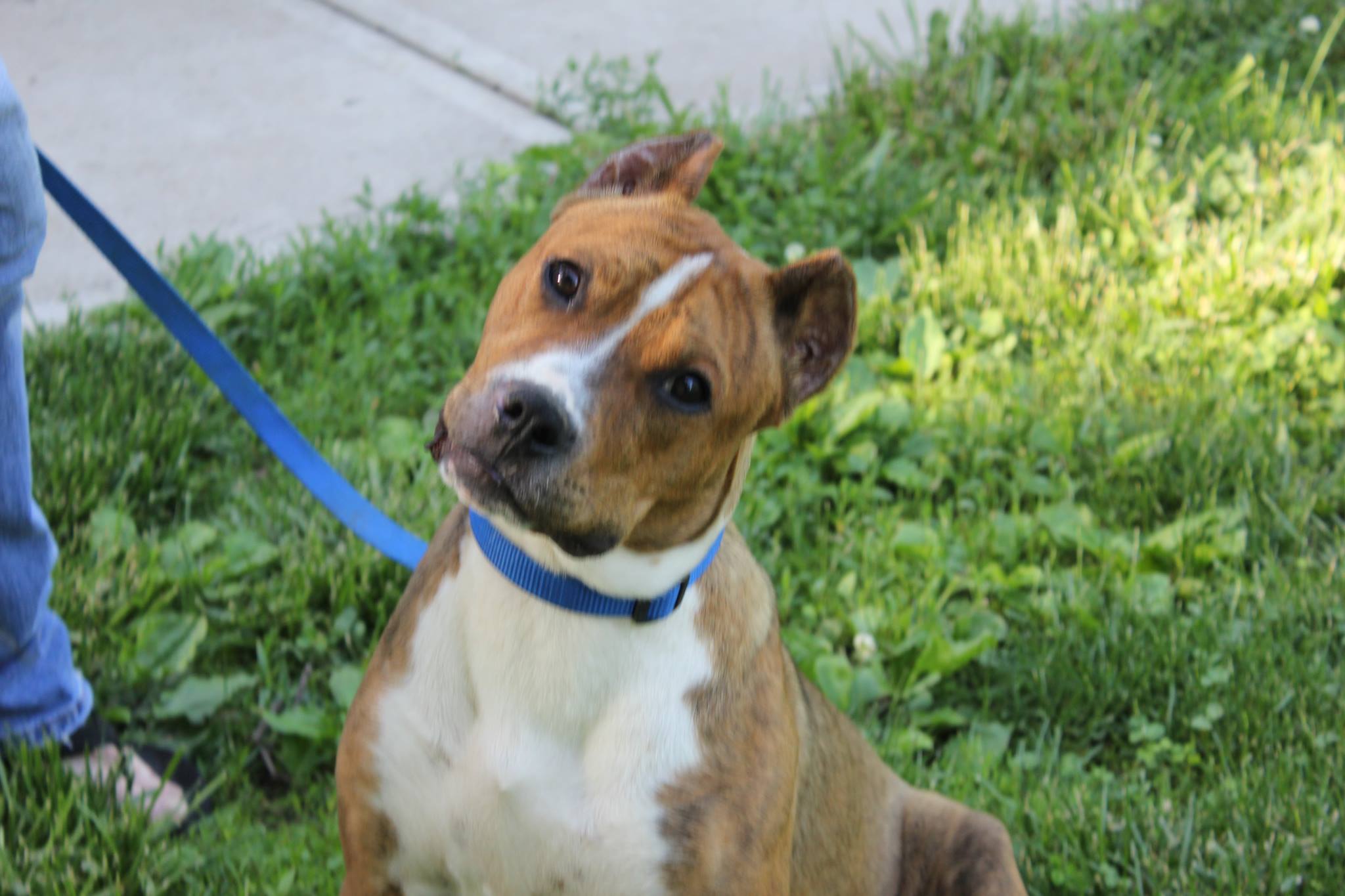 Share me!
Location –
[tab title='Weight/Age']
40 lbs., approx. 7 months old
House Manners –
Housebroken and crate trained
Children –
Great with kids
Other Pets –
Good with dogs and cats
Sponsorship Status –
Sponsor Needed
Story: He was found at our club house, in the river bottoms with no food or water. We asked around for 2 days and no one knew anything about him. He is in good health, just very hungry and thirsty. He would do great in a home with other puppies that have his energy level, and someone that has alot of time to spend training, walking and socializing him.
Foster Situation: Lincoln is being fostered in a home with a 120 lb. German Shepherd and 3 cats. He does great in the car and is always happy to meet everybody. I've taken him to friend's homes with other dogs and he does play well with other dogs. He sleeps in our bed at night.
Training: We are working on leash training. In two days we taught him sit, down, shake and we are working on walking on a leash. We have potty trained him and he was a fast learner.
Personality: He is very smart. He listens well! He responds to No~ And when he's in the yard I whistle for him and he comes running. He loves chew toys, and my boyfriend rubs his gums and he likes that. He is very responsive and eager to learn, but is still a puppy and a little stubborn. He's very happy and playful.
Best Attribute: He's a fast learner, and very attentive when being taught. He is very friendly, hyper at times as he's a puppy. He is both submissive and dominant, and enjoys laying on you when he's sleepy. Smart, he is regal looking and has a beautiful color and is a true sweetie pie! He's friendly with humans and other dogs, and cats. He's smart and super sweet. He's adorable and did we mention… so smart! Anyone would be lucky to have him.
Contact PJ at kisskisspoutpout@gmail.com for more info.