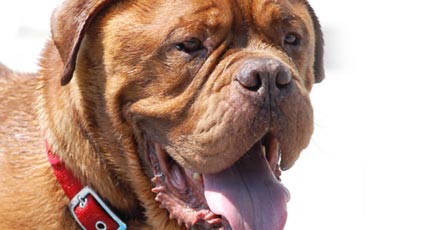 This gorgeous hunk was just rescued off of deathrow. Conan was dumped at a kill shelter because his owner claimed to no longer have "time" for him. Like so many wonderful pets he was discarded and left behind to die.
Upon meeting Conan, we had to make room in our program. Our foster homes are full, so he is currently in paid boarding. This is not ideal because Conan living a life outdoors with little care, is heartworm positive. He needs a safe and quiet place to have his treatments done. Boarding is much to stimulating and we are really hoping he can find a foster or forever home to make his treatments easier on him.
Conan is a gigantic teddy bear. He loves to snuggle and to be loved on. His coat is worn and he is in need of lots of TLC, his poor ears are raw and infected from being chewed up by flies and other pets. We will do everything in our power to get him back in good health!
We are still getting to know him, so full update soon. For now we are in desperate need of donations to help with pay for his medical care and boarding expense.
Update:
Conan is currently undergoing medical testing. He's a lot older than we originally thought and is having trouble with balance and some other issues. His bloodwork shows abnormal white and red blood cells but we have not been able to isolate what the cause is yet. He is currently under medical care and his foster family is doing everything in their power to help him get well. They love him a great deal and it's breaking their hearts to see him in such poor shape. We will update as soon as we have more info on what we are dealing with.