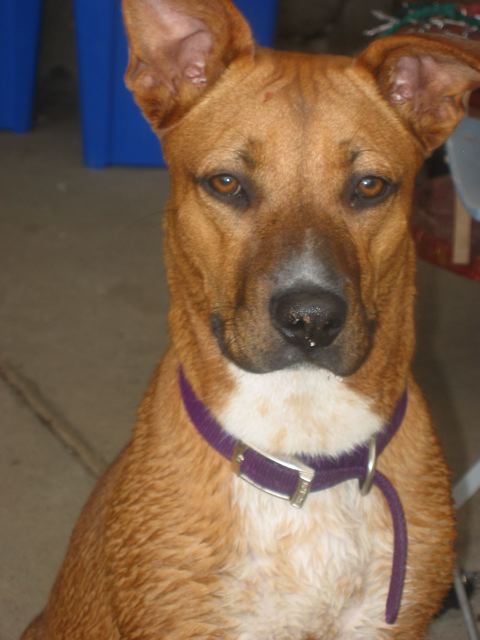 Interests: Water! Gimme somewhere to swim, run, and play! Love playing with my foster brothers and sisters, running super fast, and playing with toys!
Pet Peeves: Being chained to trees in strange parks
My Story:
Strawberry is SUPER sweet. She'd love to find someone that was active and liked to hike or go the lake. She has zero qualms about diving right into any water, so a family with lake outings would be ideal! She gets along perfectly with all her foster brothers and sisters perfectly and plays without any problems. She even shares food willingly, though she does like to lay down when she eats … She's very playful without being rough and is super eager to please. She can be a little shy with people at first but warms up quickly and once she's sure you're nice she loves unconditionally. She was a bit shocked at meeting her first cat but is now getting used to them and ignores them for the most part. She is potty trained and knows "sit", she'd do great with some obedience training.
She sleeps through the night in her kennel and although she's very puppy in her play, she's not opposed to a long afternoon nap at your feet or on your lap. She'd be a great family dog and was very fond of the brave young man that found her after being chained to a tree in a park. She's a great girl just waiting for a great family to grow up with!