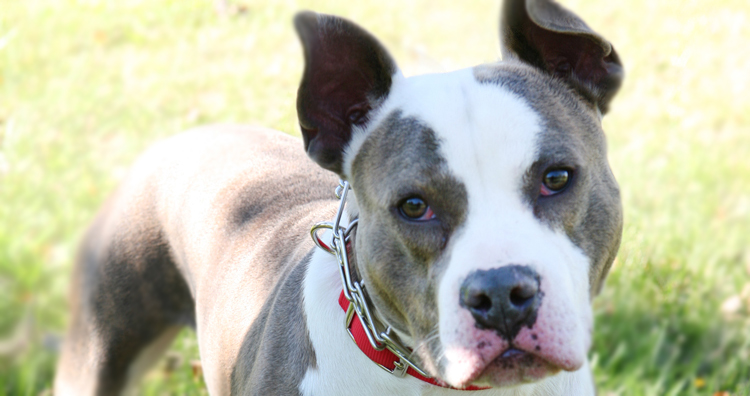 Location –
Piglet needs a foster home. He is currently in paid boarding.
Weight –
40-45 lbs.

House Manners –
Piglet keeps his run clean in boarding.
Children –
Piglet is high energy and until he's mastered his manners, we think he should only be around older children.
Other Pets –
Piglet has not been tested with other dogs or cats at this time.
Sponsorship Status –
Sponsor Needed

About Piglet:
Piglet is a new addition to our program. This stunning beauty wound up in a local shelter way back in May for being a pit bull in a city where being a pit bull was illegal…..caught up in the sytem waiting for a court date….he waited and waited and waited to find out what his fate would be. Finally he was released to the shelter, and they contacted us begging for us to help save this boy who had captured all their hearts.
Piglet is currently in paid boarding. He is a super sweet and outgoing boy who has already shown us that he is incredibly smart and really wants to make you happy. We are enjoying getting to know him.
Full bio coming soon!