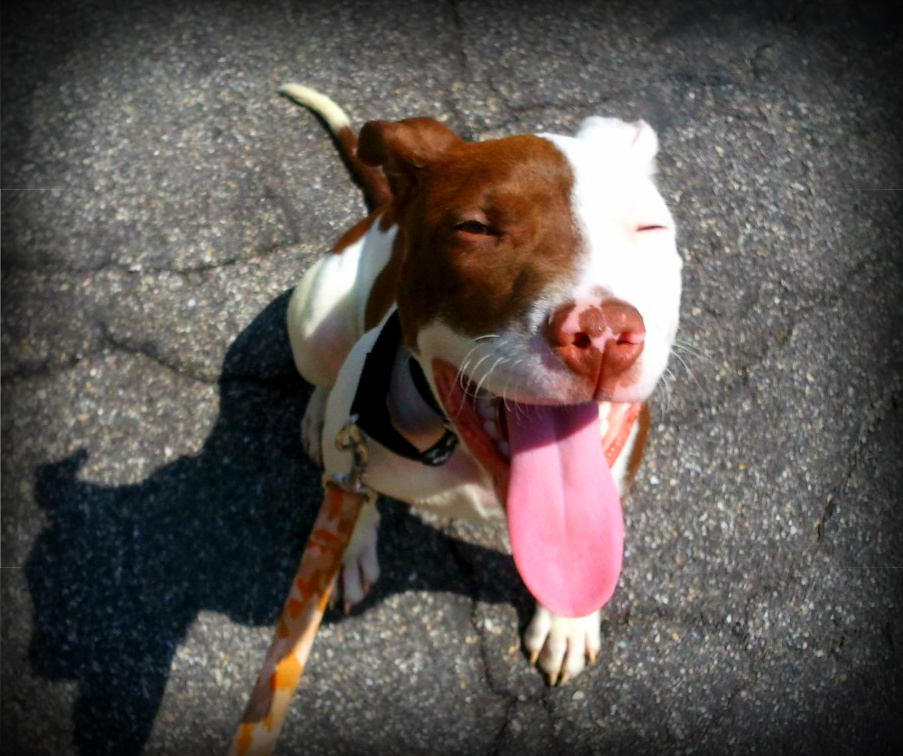 This little guy was picked up as a cruelty case when a neighbor called about him being tied up in a backyard. He had been neglected so long that his collar was embedded in his neck. We took one look at that sweet face and the horrible open wound on his neck and knew we had to make sure that never happened to him again.
Here's what his foster mom has to say about him:
He is a very loving puppy! He's a fast learner and doing great learning to walk on a leash. He can already sit and is responding to the leave it command as well. We are working very hard on potty training and he's catching on quickly. He loves kids and giving kisses to everyone! He has done really good with the cats – he just watches and sniffs them and then will turn around and leave them alone. He is a huge cuddle bug and wants to be by your side all the time. He loves to lay in bed and snuggle. We're still working on crate training (he's not a fan) but is getting much better with. He keeps his kennel clean and does very well during the night but still has little accidents when left in it during the day (while I'm at work). It won't take much longer before he can keep it clean though. He will sit and wait for his food and water bowl to be put on the floor. He is wonderful puppy!!
Location –
Fostered by Kristina
[tab title='Weight/Age']
25 lbs., approx. 5 months old
House Manners –
Housebroken and crate trained
Children –
Great with kids
Other Pets –
Great with dogs and cats
Sponsorship Status –
Sponsor Needed