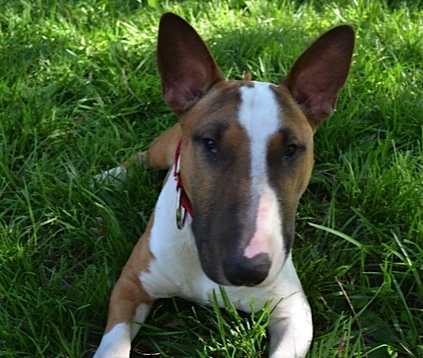 3/24/12 — Gunnar was picked up by AC in Blue Springs. He had been hit by a car and was suffering from an apparently broken leg. AC took him to a clinic to be stabilized while he waited out his stray hold. If no one picked him up he would be humanely euthanized at the end of his hold. No one came for him.
One of the people at Cavanaugh Pet Clinic contacted MABBR and after meeting him we stepped in to save him. Later x-rays show that his leg is broken in 3 places. We're not sure at this time if there's any break or damage to his pelvis. Monday he'll get further x-rays to find out. At this point we know he'll need surgery and it won't be cheap. Through all of this, and his pain, he's shown nothing but perfect manners toward his caregivers.
3/26/12 UPDATE — We just got x-rays of Gunnar's pelvis and the news is not good. He's got 3 breaks in his pelvis as well as his leg. Right now we're working on finding a specialized vet to tell us exactly what this means and if it is fixable. This kid is in a lot of pain and we have to work fast. PLEASE KEEP GOOD THOUGHTS!! We will update as soon as we hear more.
3/27/12 UPDATE — More x-rays were taken and they showed that one side of his pelvis is crushed on top of his leg being broken in 3 places. The pelvis is pushed in to a point where it's causing him difficulty to eliminate so his colon is completely full of waste. Luckily, his pelvis on the right side only has a slight fracture in it. He was up and walking around yesterday because his right pelvis is in pretty good shape and it can bear the weight of his good leg. So after consultation we felt like the best thing to do was to amputate the broken leg and move his pelvis on the left side back enough to open him up so he can go to the bathroom normally. If we were to fix his broken leg, it would mean putting pins in and metal plates in his pelvis which would open him up to a good possibility of arthritis and joint problems on down the road. Since we guess him to be around 4 years old, it would only be a matter of a few years before those problems would start to present themselves. With doing the amputation, it eliminates that and he can live more comfortably for a longer period of time.
His bones are already starting to fuse together in a way they aren't supposed to. So we made the decision to go ahead with the surgery today. His recovery time would be about a a week but we don't know when they will release him.
We're not sure what our total bill will be for everything but this dog is certainly worth it.
Gunnar will be in foster care while he recuperates. As soon as that happens he will be available for adoption! If you can offer Gunnar a forever home please fill out an application on our site. From what we've seen he's not reactive to other dogs or cats but he's been so looped out on drugs it's hard to know what he's really like right now. Nevertheless, he's very sweet and tolerant of being manipulated in ways that are clearly painful for him. In fact, he's excellent in that regard.
3/28/12 UPDATE — Gunnar is out of surgery! His surgery lasted 6 hours. The leg was removed without complication and his pelvis was secured. He will be in the hospital until Monday, he's already up and walking around, eating, drinking, and showing great attitude! Right now we're concerned that he start showing normal bowel movements, until then he's going to be observed. All looks great so far tho!!
3/30/12 UPDATE – The staff at Cedar Ridge say that he's doing awesome and that his disposition is as stable and gentle as ever. We are anxious to see his real personality shine once he heals up and starts feeling more like himself.
We do have a foster home lined up and waiting, THANK YOU KENDALL!!! Anyone interested in showing this survivor how great life can be please fill out an application. We'd love to see him in a loving forever home!
A HUGE thank you to Helping Hands for Furry Friends, Megan Hill, Britton Hunter and Friends of Kansas City Animals, Tammy Saum, Rachael Wohletz Flener, Colleen Hill, Brenda Hager, April Thompson, Kristi Erickson, Fiona Theiss, Zach Hill, Kim Krohn, Carol Coe and CMOP Organization on behalf of Linda Jarred for their contributions. Also, thank you to Cavanaugh Pet Clinic in Blue Springs for contacting us about Gunnar and their love and care for him and to Dr. Cure and Cedar Ridge Animal Hospital where his surgery was performed.
4/3/12 UPDATE – It looks like Gunnar's colon issue has finally resolved itself but Dr. Cure found that he was also infested with whip worms, round worms and hook worms so we can only wonder how long he's had them and how much more miserable he had to be with all the other internal issues he had going on. But Dr. Cure has that under control and she reports that Gunnar has adjusted very quickly to his new situation and is walking on his own. There's no shortage of wags and kisses now for everyone so we know he's finally on his way to a full recovery. None of this would have been possible without Dr. Cure and the staff at Cedar Ridge. Their unwaivering confidence that he could be fixed and go on to live a normal life left us with no doubt that we made the right decision. Gunnar has been so amazing throughout all of this and we have to give him the thanks he deserves for turning all of our heartache to joy.
4/16/12 UPDATE – Gunnar is finally going to get to go to his foster home in two days!!! We're pretty excited to see him come into himself and watch his progress. We tried to get a video of him walking but he's moving around so fast now we couldn't keep up with him :-)
5/10/12 UPDATE – Stopped by Kendall's today and took some better photos of Gunnar. He's doing very well. Extremely playful and difficult to get to sit still! If I got too close he wanted cuddles. Kendall has treated him well, he looks like he's gained a little weight and the wound is healing nicely. He WILL fetch a ball!
On the way out, also spoke to a buddy who hangs out at K's who has a small terrier. He said that his dog did try to get up in Gunnar's business in a less-than-playful manner one day, but Gunnar could have cared less. He is super attached to his humans and is phased by little else, it seems.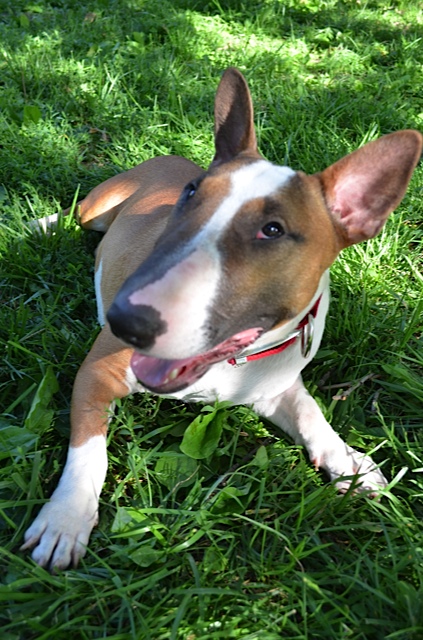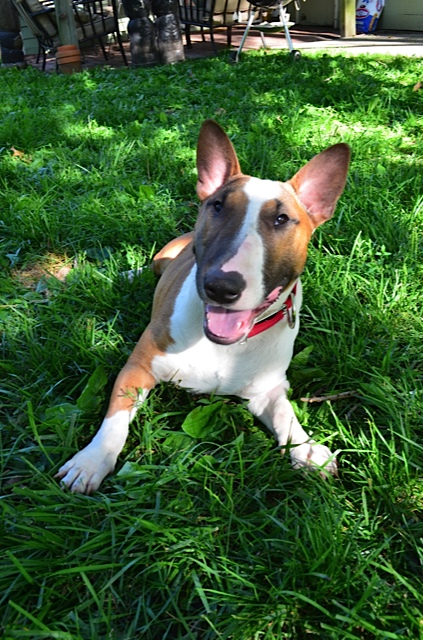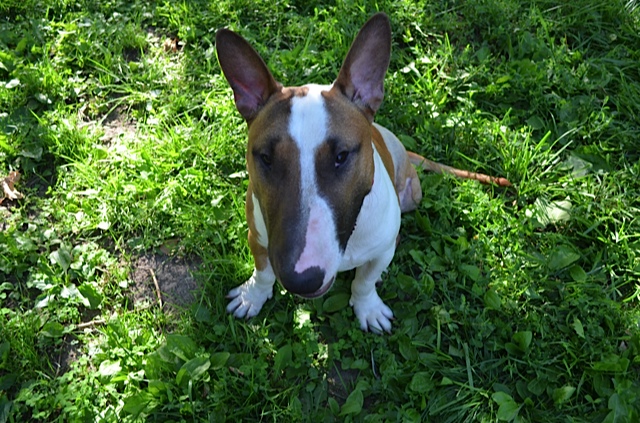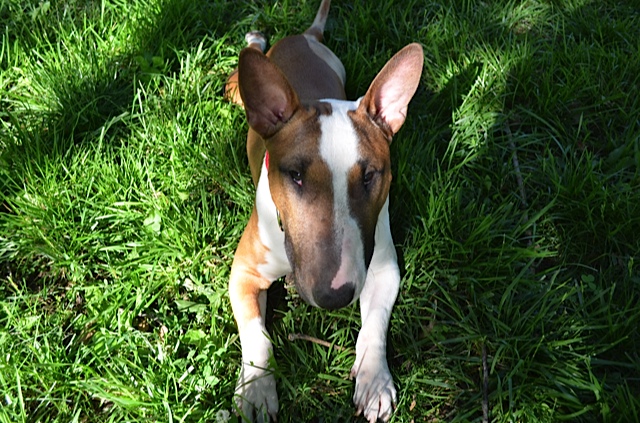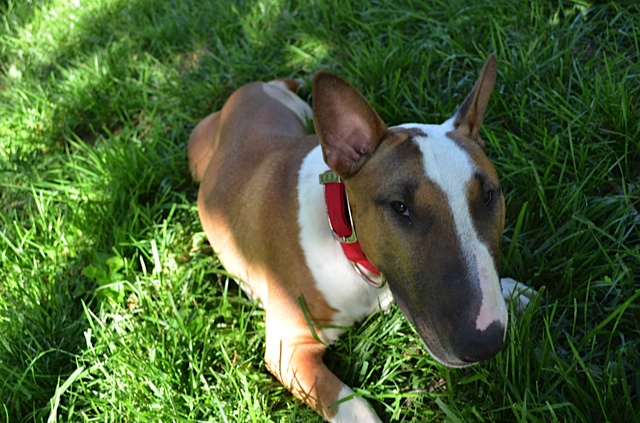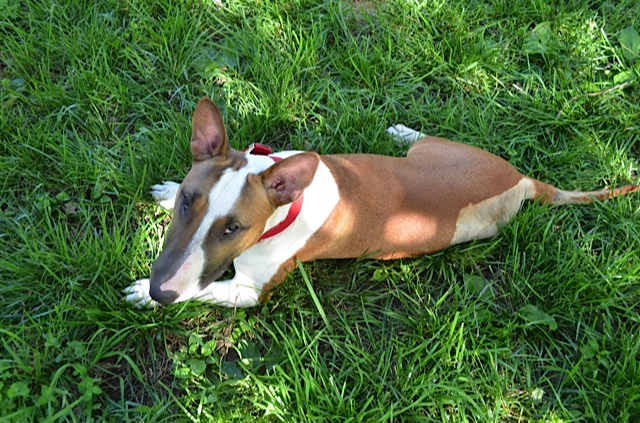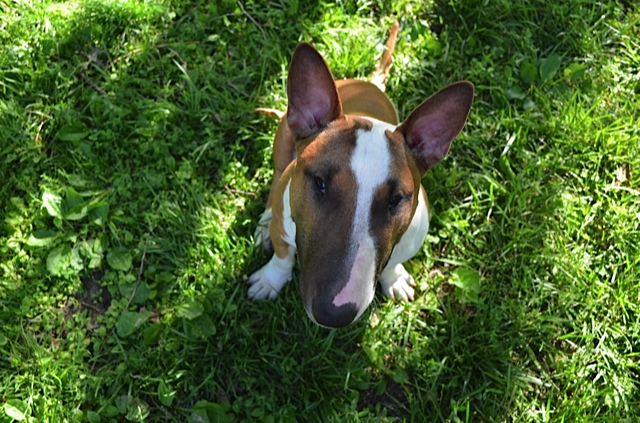 Update 6/27/2012
Gunnar is adopted!!!!!!! Gunnar is living with his new mom and dad, Tabbetha and Jeremy, and a variety of cat siblings and doing very well. His new brother, Weebles, is missing the same leg so they share a special bond. We cannot express how happy we are for this boy! We hope for the very best for the whole family and look forward to updates on his new life.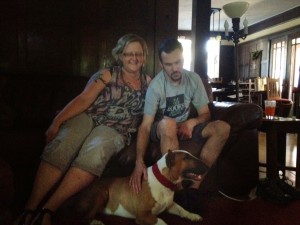 Location – Fostered by Kendall
[tab title='Age/Weight' active] 4 years, approx. 45 lbs.
House Manners – Good
Children – n/a
Other Pets – So far so good
Sponsorship Status – Sponsors listed above