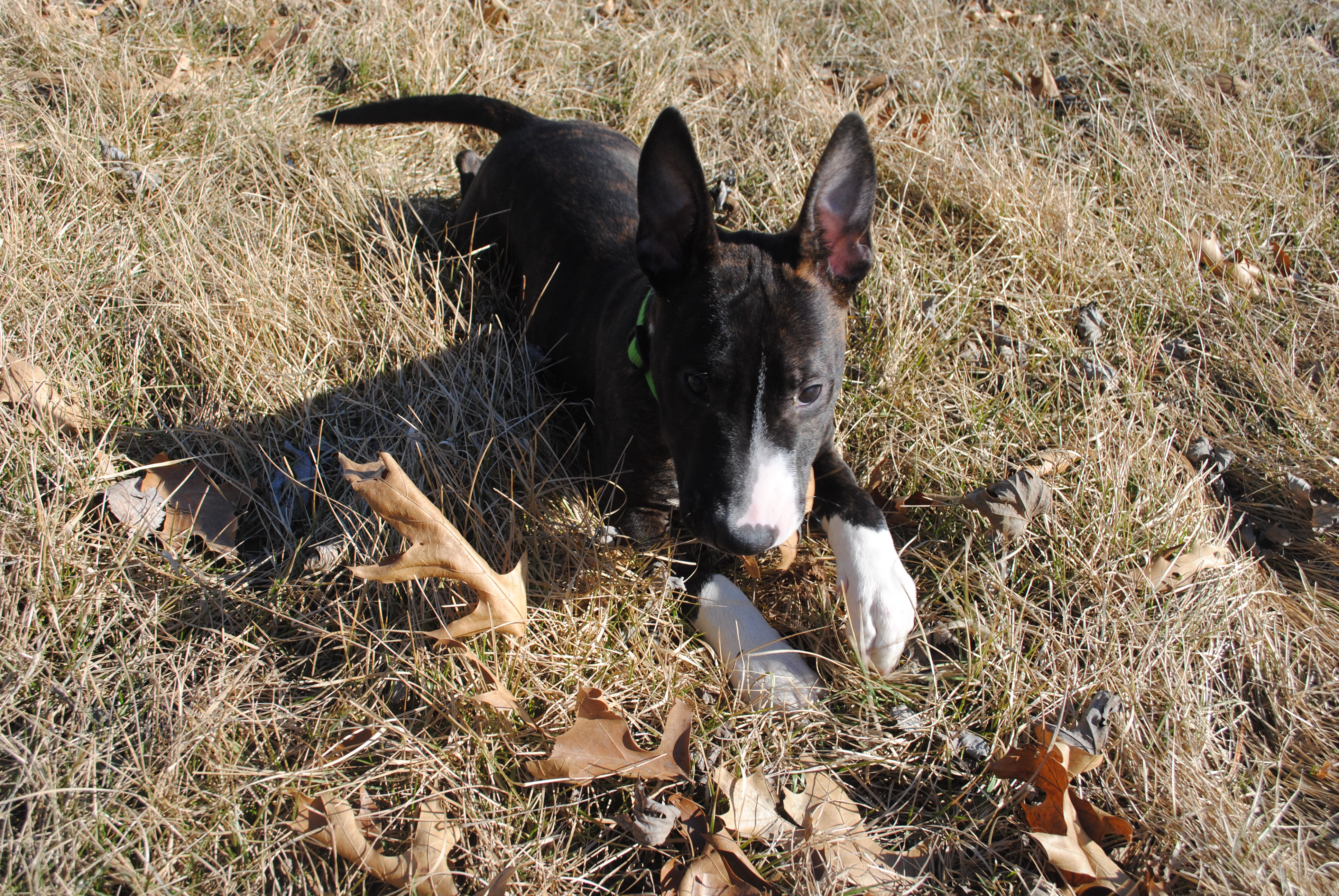 Little man is so super sweet and you are drawn instantly to his amazing charm and little short man size.
He is super great on the leash walks right next to you. Has done so well on car rides. Knows a few commands sit, stay, and we are working on down. Loves treats and eats very well, as we seperate all of our dogs at dinner time there have been no issues with food. Our dogs are on a time schedule; food goes down at 4:00 and the dishes come up at 4:30 or before when they are finished. We do feed him away from them and the first couple days he barked because he thought they were getting something he wasn't …. then he realized all he has to do is lay down and it's chow time.
He was a little protective of his big chew toy, but once he realized I wasn't putting him down until he stopped — no more snarls.
He is great with my 6yr, 15yr, and 19yr old. He wants to snuggle with all of them or play outside with them. Doesn't snip at all with the 6 year old.
I know it's only been a few days of observation he is a lover and really needs to be with a family with BT experience/knowledge. His feelings get easily hurt, but its more "I'll show you."
He is still struggling with the house training. He does NOT want to be outside if it is even slightly cold, I don't blame him cold sucks!
Location –
Foster home
Weight –
40-45 lbs.
House Manners –
Working on it!
Children –
Good with kids of all ages 
Other Pets –
Good with dogs, not tested with cats
Sponsorship Status –
Sponsor Needed