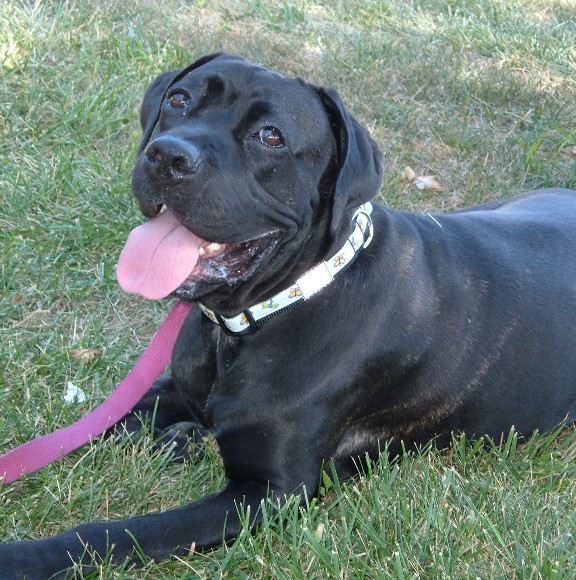 Pet Peeves: Grouchy female dogs, outdoor living
Ideal Day: Waking up in bed with my new family, having a snack for breakfast and a trip out to potty, then back to bed for some more snuggle time! Mid morning I might be ready for some play time with a doggy brother or my human family, a baby to lick would be nice, I'm very good at cleaning up spills off the floor. A short walk or romp in the yard as the sun goes down and I'm back inside and ready for my evening cuddle time.
My Story: Say hello to Cami! This sweet big baby has come into rescue through a divorce. She was very sad to see her brother go to a new home and now is looking for a place to call her own. She needs a gentle and caring owner who will treat her like the princess she is :)
Cami has lived with male dogs and does very well with them. She has been around children of various ages and does well with them. She is a big puppy still and sometimes forgets her manners, but she does know some basic commands. She is shy at first, but will come out of her shell. WARNING: she's a leaner. You'll need sturdy legs to stand up to her loving leaner power. She is house and crate trained and has registration papers from her breeder. She's a sweet girl who wants to be cuddled and loved on in her new home. Please consider adding Cami to your home. You won't be sorry!!