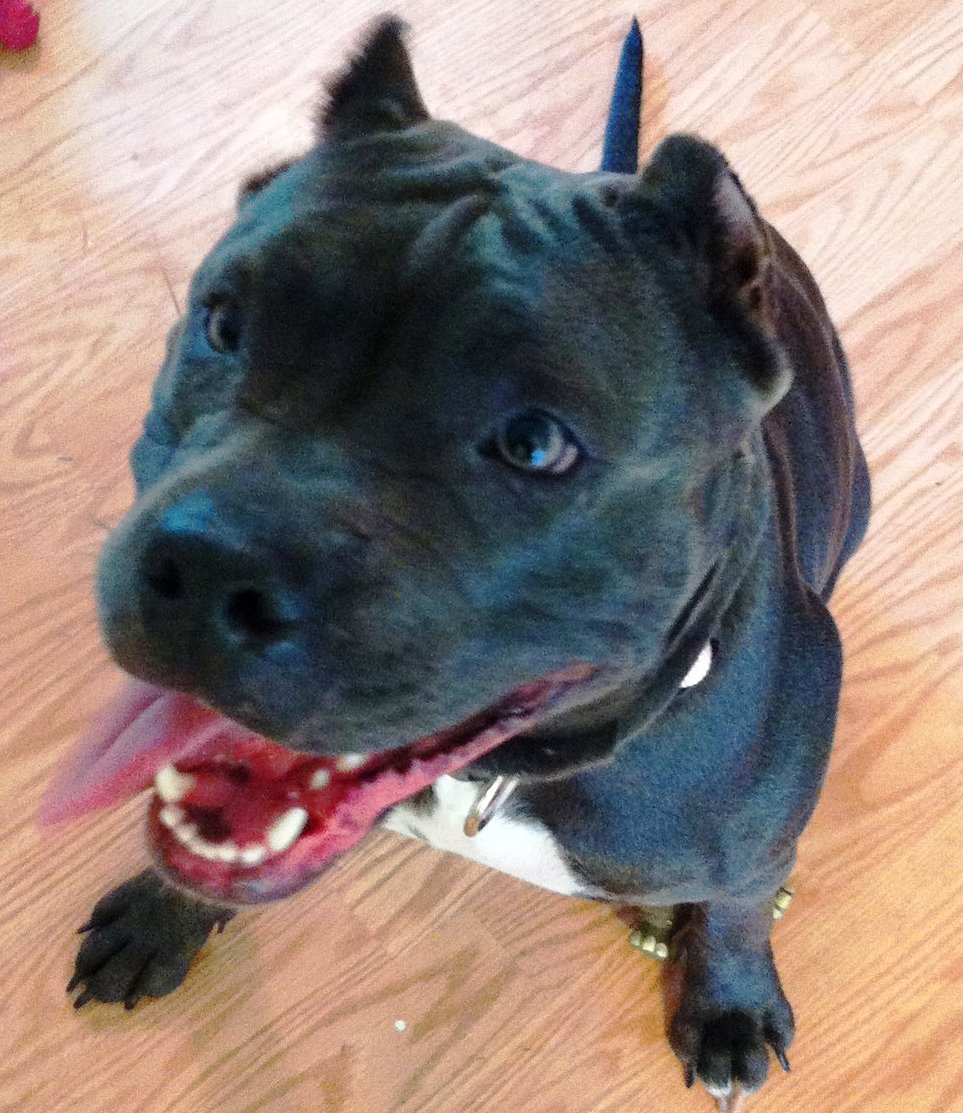 Location –
Bella is currently being fostered by Nicole C.

Weight –
50 lbs.

House Manners –
Potty trained
Children –
Yes, good with children

Other Pets –
She is currently in a home with several other dogs and does well with most of them

Sponsorship Status –
Sponsored by Carrie Allen

Bella is a blue pit bull terrier with cropped ears (we didn't do it). She looks like she is about 6 months old, but the vet who did her spay and everything said he thinks between 1 and 2 years old. She weighs 46 pounds but is small and muscular. She is a darling little snuggle bug. We will hate giving her up, but if we don't find a furever loving home for her we won't be able to foster any more dogs.
Bella was found sleeping in a chicken coop WITH the chickens! She has done well with horses, dogs, cats, ducks, and even was caught kissing a turkey! Her favorite past-times seem to be wrestling with her foster sisters, running around outside with the other dogs, playing with squeaky toys, chasing balls and frisbies, sleeping in our laps on the recliner, and spooning in bed with her head on our pillow. I was told she loves to swim in the pond at the house she was found at too. She is not agressive at all, but does have 1 trigger…toys…she believes they are for her and she wants whatever any other dogs have. So we get them out and are careful to watch closely when squeaky toys and balls are out.
She is the sweetest little girl EVER! And she deserves a loving FOREVER home in which she is spoiled and loved tremendously!!!