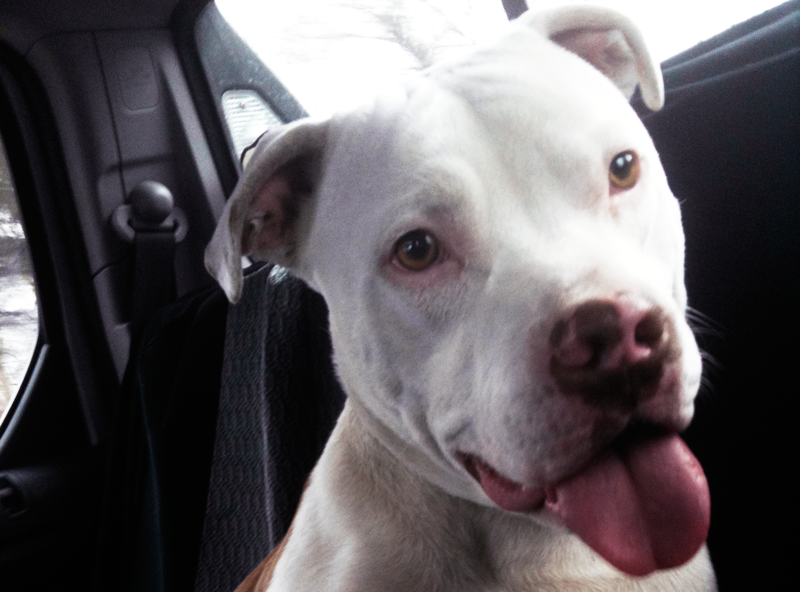 Share me!
I found this guy wandering around Blue Valley Park out by 85th. I was able to locate the owners and his vet. The owner did not want him back. Unfortunately she had 6 people and 4 animals living in her house and it became too much for her. I friended her on Facebook and from her pictures I can see she has recently gotten a new puppy. So, old dog out; new dog in… sad.
We call him Blue–
I've taken him to the vet and had all his shots updated. Blue is neutered, in good health, just over 3 y/o and about 45 lbs. He is housebroken and knows basic commands such as sit, stay, come, etc. He is also kennel trained, but we've found he doesn't need one. He can stay inside while you're gone and won't chew on anything but his toys.
His disposition is friendly and good natured, non-food aggressive. He is currently co-habiting with my 1 y/o Rottie. They play well together and live well together. Guests to our home are greeted with a wagging tail.
Blues' life expectancy is 12-14 years, so you'll be responsible for him for the next 10+ years. I reserve the right to not give Blue to anyone I don't see as a fit. Fenced yard required. If you have a dog we'll need to let them meet. Sorry, but I don't want them to not get along and have him abandoned.
No rehoming fee as long as you can put up with me guaranteeing that you are the right owner for Blue. House visit required.
Call Brian at 816-651-1236
Location –
Foster home
Weight –
45 lbs.

House Manners –
Crate-trained in foster home, housebroken.
Children –
Yes

Other Pets –
Possibly with a submissive female. Definitely no cats.
Sponsorship Status –
Sponsored by Brian