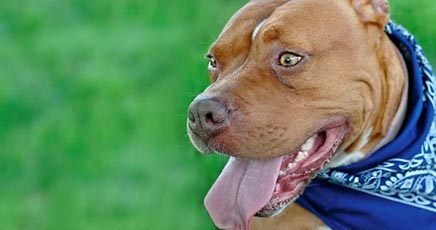 Location –
Foster Home

Weight –
40-45 lbs.

House Manners –
Potty trained

Children –
Good with children

Other Pets –
Good with most dogs, not tested with cats

Sponsorship Status –
Sponsor Needed

Remi joined our program a couple of years ago when we rescued her off of deathrow from a local shelter. In no time at all, Remi was a favorite among MABBR volunteers. This girl is just so sweet and adorable to be around.
We thought we found what would be Remi's forever home. The home she'd spend the rest of her life in being treated like a queen. Sadly, that was not the case. Remi had the good life for a couple of years but as her adopted home grew in human children they decided that they no longer had room for their four-legged child.
Remi is now back in our program and in paid boarding. Having her in boarding breaks our hearts. Not only did she lose her family but also the joy of being in a home completely.
Remi is amazing though, she's handled her sad ordeal with such grace and refuses to let all that get her down. She's remained her fun-loving, happy and super affectionate self. Though people have done nothing but let her down in her life, she still fully loves them all. Remi has never met a person that she doesn't love at first site.
Remi spent the last couple of years living in a home with many children, ages newborn to teenager and she gets along fantastic with all of them. She would love another home with fun loving children in it of any age, though she would also adjust and do great in a home without them. What we really want for this special girl more than anything is for her to have a true forever home. One that will cherrish her as much as she will you for the rest of her life. She deserves that so badly. She's one very special girl. Are you the one she's been waiting for?