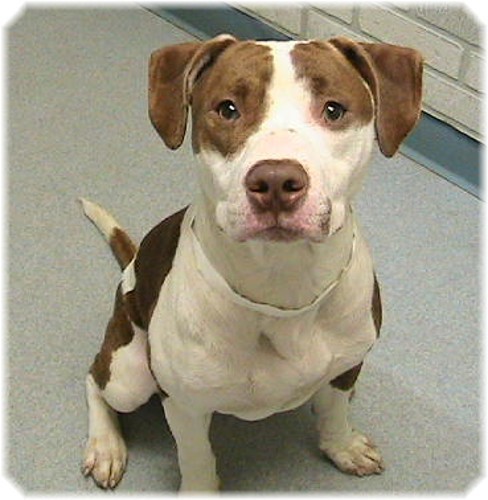 Romeo is a very sweet dog with a lot of love to give. He quickly saw that I was his "mama" and is very loving and loyal. He likes to jump up in my lap every time he sees me sit down even if there isn't much space. He can curl up into a surprisingly small ball when he wants to. I am not sure if he doesn't realize that he isn't the size of a mini-poodle or if he just has never had love before and is relishing it.
He is good at going potty outside and even understands the word. He will try very hard to not have an accident but hasn't learned to whine at the door yet. He picks up things quickly though and I know it won't take anytime for him to learn that.
He stays in his crate when no one is home and does pretty well with it. He listens very well and knows "sit", "give paw", "go potty" and "no". He loves to ride in the car and always tries to jump in when I am going somewhere.
He does great with my kids but doesn't really know how to play with them (he has probably never had anyone play with him before). He is catching on to it though and taking cues from his foster sister.
He needs an owner who is not afraid to be firm and lay down the rules. He understands a kind heart and will return all the love he is shown tenfold.
Romeo is an energetic boy and really likes to run so a fenced yard or a lot of walks would be needed. After all, a tired pit bull is a happy pit bull.