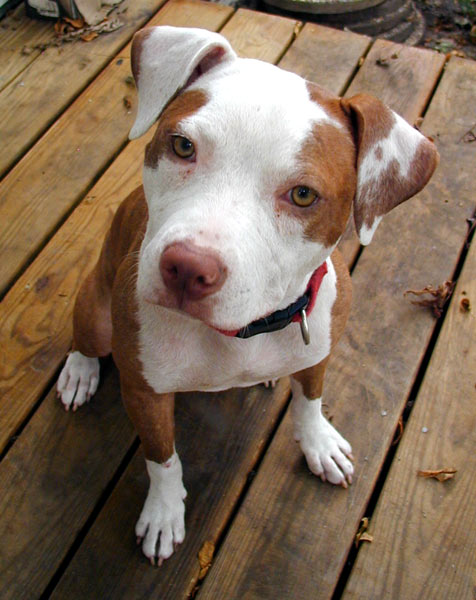 Loving, strikingly beautiful, and fun green-eyed beauty queen seeks an equally loving family or individual to go on long walks with and spend evenings together on the couch.
It all began on a 100+ degree day. A police officer called some "rescue" folks after my brother and I were out with some bad people and I got hit by a car.
There I was, this pathetic, underweight, and abandoned little puppy with mange, flea irritations, and a presumed broken leg. I decided to use the situation to my advantage, though, and despite the pain, whenever I heard the rescue folks talk about how full they were and how I'd have to go to some place known as a "shelter", I started wagging, holding up my bloody leg, and giving kisses.
Well yeah, it worked. Fast forward to now and my leg is great (it wasn't broken, after all!) and my skin has cleared up. I'm healthy, happy, loved, spoiled, and so, so grateful!
I love everyone and anyone, and I am a blast to train. I'm currently crate-trained and in puppy obedience and am the best doggy in my whole class! I am so eager-to-pleae and responsive, they all say I'm a grrrrrrreat girl!
I do miss my brother, but our foster parents are friends so we get to have frequent play dates. Though we would love to be adopted together, we know it's probably pretty unrealistic so we have a bet going on who gets adopted first. If it's me, I will get Three Dog Bakery biscotti -so, I urge you to apply for me today!
Woof,
Stella