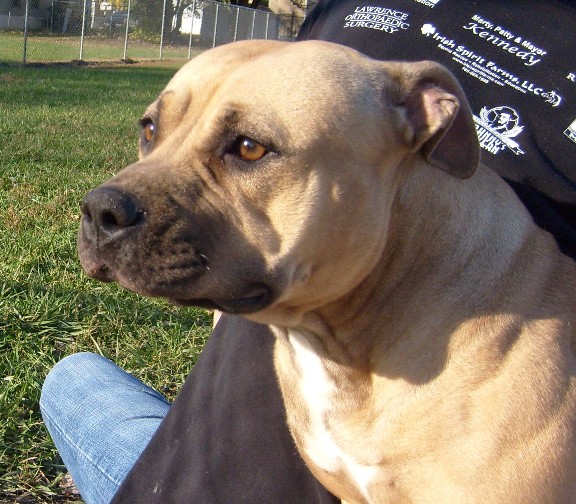 Sugar was abandoned in a house filled with feces and trash. When the investigator smelled gas on the scene before she was able to assess the situation, she called the fire department. The fireman who broke in the window was greeted by a wiggling, licking, and needy dog…Sugar!
She was an angel to the fireman in all of his gear with his mask on, oxygen tank, and fire suit. Sugar is built like a brick house! She is very much a bull dog and loves to lean. She is very much a people dog and will need to be a lap dog when she goes to her forever home.
Little brown Sugar is great with other dogs and children. She has an even temperament and the best personality anyone could dream of. Sugar likes to spend her time outside leaning on the volunteers and cuddling in their lap. She isn't too interested in running around or exploring, but will take the time to check out her surroundings before settling in the lap of one of the shelter staff or volunteers.
Sugar was temperament tested and passed with flying colors. She reminded us of Magic, a dog who was adopted last year, because of her laid back personality and balanced temperament. Sug is very special and deserves to relax in a home with other dogs and a real family who will never again abandon her