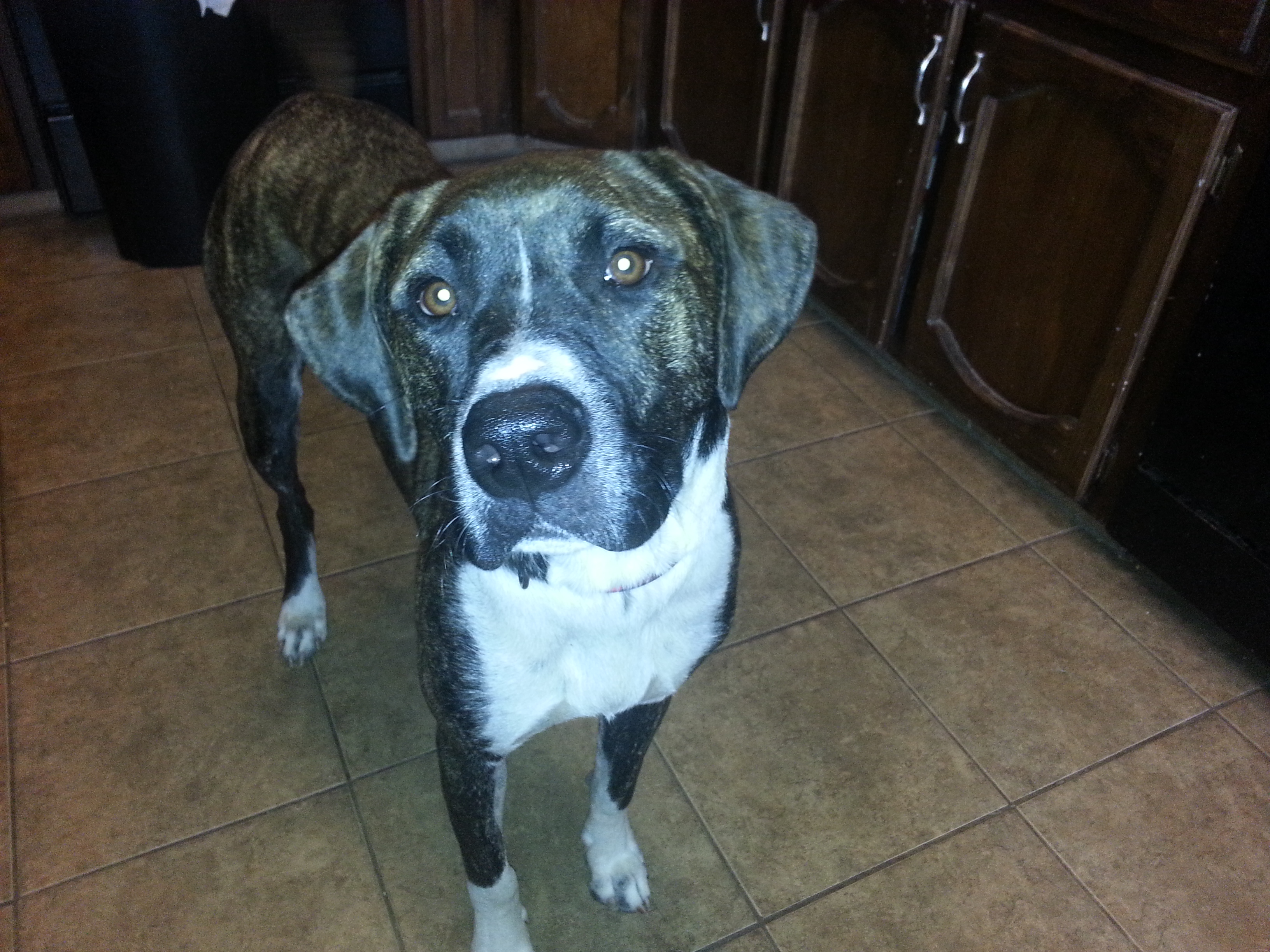 Athena is 1 1/2yrs old. She is as sweet as they come. She is housebroken and kennel trained. She knows her basic commands and shake. She has some amazing house manners! She's as tall as our kitchen table but won't take anything off the table. She doesn't take anything from the kids' hands either! She is extremely treat motivated!
She's a bigger girl weighing in at about 75lbs and about 28 inches tall. (The vet thinks she may have some Great Dane in her somewhere.) She's great with kids and very gentle for as big as she is. She gets along great with other dogs, but it takes her a bit to warm up and feel comfortable with them. She has no interest in cats–when they walk by she doesn't even look at them. She's a fabulous in the car and just sits in the back seat. She walks well on a leash. She is a very family-oriented dog who wants nothing more than to be by your side and is always looking for approval of her family! She loves to lay in bed and snuggle but respectfully lays at the foot of the bed. She loves to cuddle with the kids and she gives some awesome kisses!
Location – In a foster home
[tab title='Weight/Age'] 75 lbs. approximately 1 1/2 years old
House Manners – Housebroken, crate trained
Children – Good with kids
Other Pets – Good with dogs, with a slow introduction. Good with cats.
Sponsorship Status – Sponsor needed