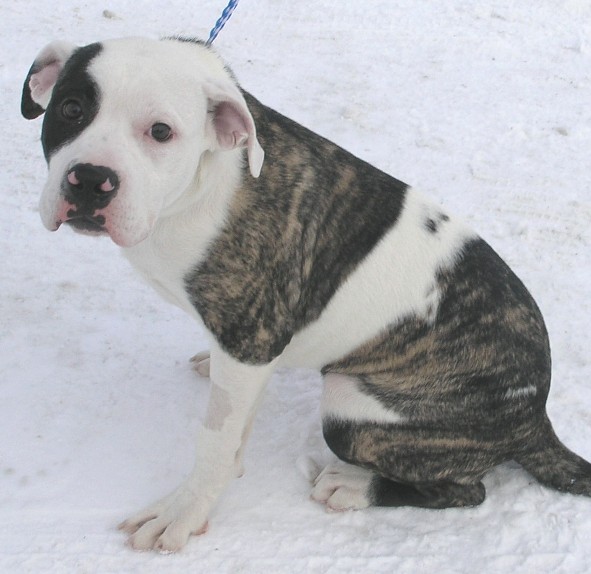 Share me!
This sweet sweet boy was rescued off deathrow on his last day. Thankfully a caring foster home came forward to help him.
Paco is a BIG boy. We believe he is a pitbull/american bulldog mix because of his size. He is nearly 40lbs at 4 months, so we expect him to be quite large when he is fully grown.
There are NO words to express how genuinely wonderful this boy is. Paco has an outstanding personality and is going to make some lucky home an amazing life long companion. Paco is currently fostered in a home with other dogs and with cats and he loves all of them. His foster mom says he is truly "perfect". Paco is very well mannered and soooo eager to please. All he wants in the world is someone to love him back the way he loves everyone he meets.
Paco is an excellent example of what a good pit bull should be. He's loving, sweet, well mannered, and a silly clown. Finding his forever home would be the greatest gift you could give this boy. His wishes are simple……a home filled with love…..
And boy does he deserve it!