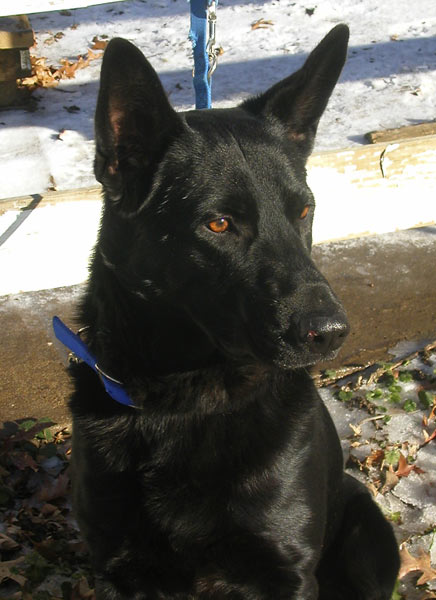 Captain Scout
Interests:
Playing with his girlfriend, playing with toys, fluffling blankets
Pet Peeves:
Not much!
My ideal day:
A day full of belly rubs and romping
My Story:
Looking for a shiny black superhero? Captain Scout is your man. He is a gorgeous German Shepherd mix with some labrador added in for extra sweetness.
He was almost a victim of deathrow when a caring military man rescued him from a fort veterinary clinic where his 'family' dumped him off. We are more than thankful he is with us and becoming a favorite among the volunteers.
Scout isn't the best with male dogs but has a favorite girlfriend he runs with daily. He plays rough with his doggie buddies, but is a cuddler with his people- any person who knows Scout adores him.
He loves belly rubs, sitting on your lap (yes, even at over 70 pounds!), playing with his toys, and fluffing his blankets when he's ready for his nap. He sits on a dime, but will need some obedience work.
He is a happy and exuberant soul- a charmer through and through. Please consider this big black babe of a dog!