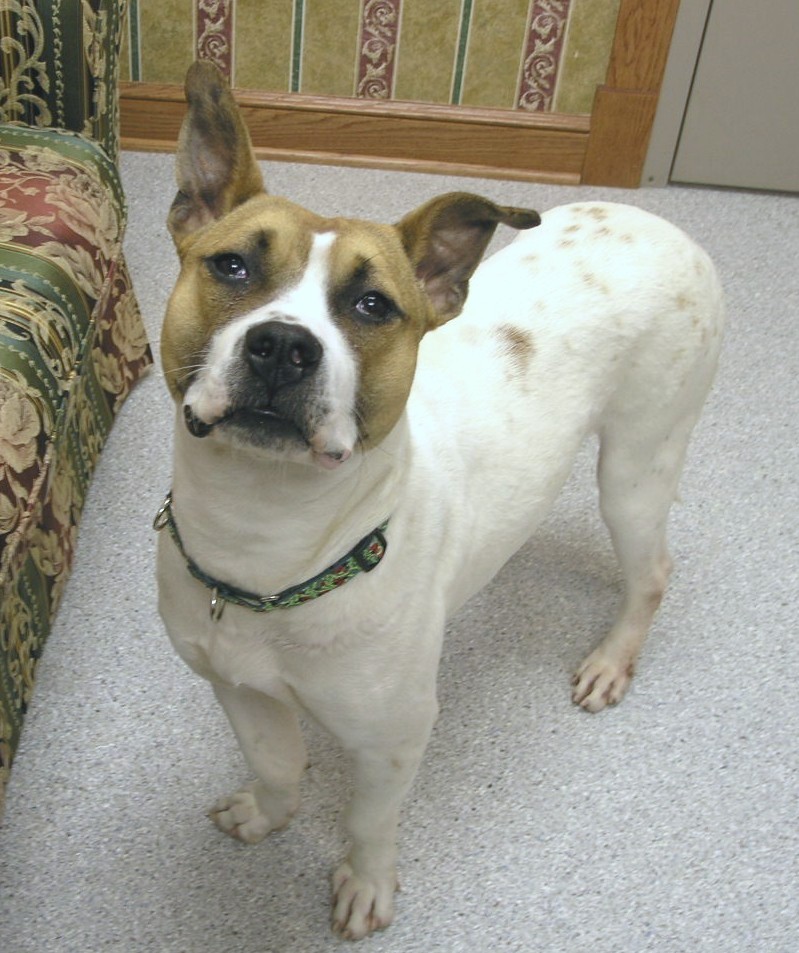 Animal control stepped in and took this girl away. Landing in the shelter was a big step up for her. She was very glad to be somewhere that would feed her and keep her warm. Poor Pricilla weighed a mere 25lbs when she arrived…..
In just a few weeks Pricilla began to flourish from the warmth and nourishment at the shelter and she blossomed into the adorable girl in her pictures. Pricilla is one VERY special dog. She has the sweetest disposition and charming personality. It is unbelievable that someone could be so cruel to such a friendly and loving soul. Her ordeal hasn't hendered her at all, Pricilla knows no stranger and trusts everyone she meets to be a friend. She is very outgoing and loves to meet new people.
Pricilla also gets along well with other dogs and cats! She would make the right family an extremely good pet. She's very eager to please, and really just wants to do whatever is expected of her. She's had no formal training and probably never had anyone even teach her the basics, but you wouldn't know it by meeting her. She has excellent manners. She doesn't jump or beg for attention…..she just looks at you with those adorable brown eyes that will melt any heart into petting her. Then she rolls over and hopes you'll get to her belly too ;-)
Pricilla really is a great dog. She's adorable, she's happy, fun-loving, silly, responsive, and most of all veeeery sweet. If you are looking for a dog to share your life with, snuggle on the couch, go for long walks and one that will adore you with all her heart…..then choose this girl!! She will not let you down. She has a whole lot of love to give; all she needs now is to find that special family who will return it.
Pricilla's looks are as unique as her personality and finding a great home will be difficult for her because she's a mix. So this amazing girl is trapped in a body that is just too cute for words…….Please open up your heart to her. She's waited her ENTIRE life for a home that will love her. It's really time that she gets the wish she so deserves. If you adopt Pricilla and give her the precious gift of a home, you will be gaining the unconditional love of a lifetime companion. Pricilla is truly one of a kind. You won't be disappointed.