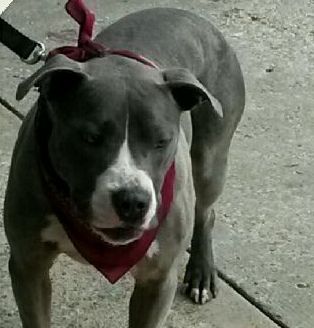 We are welcoming Harlem (originally known as Gypsy) back to MABBR. She was originally adopted out in 2011 when she was 12 weeks old. Due to a divorce in the family, they were no longer able to keep her. Mellie, a former MABBR alumni and Harlem's mom, have been reunited after 4 years.
This is what we know about Harlem so far:
She is beautiful!
Incredibly sweet.
Loves car rides.
She is outstanding on her leash. She does not pull at all and even looks back at you while she is walking – we love that. Harlem received a lot of attention while we were walking and greeted everyone, including small children, very well.
Harlem lived with six children, the youngest being two years old. Harlem's former family says she does well with the kids and that they trusted her with them and don't worry about her being snippy or corrective.
We will update as we get to know our girl again.
Location – In a foster home
Weight – 50 lbs.
House Manners – Housebroken and crate trained
Children – Good with kids
Other Pets – Good with dogs.  Cats unknown
Sponsorship Status – Sponsor needed