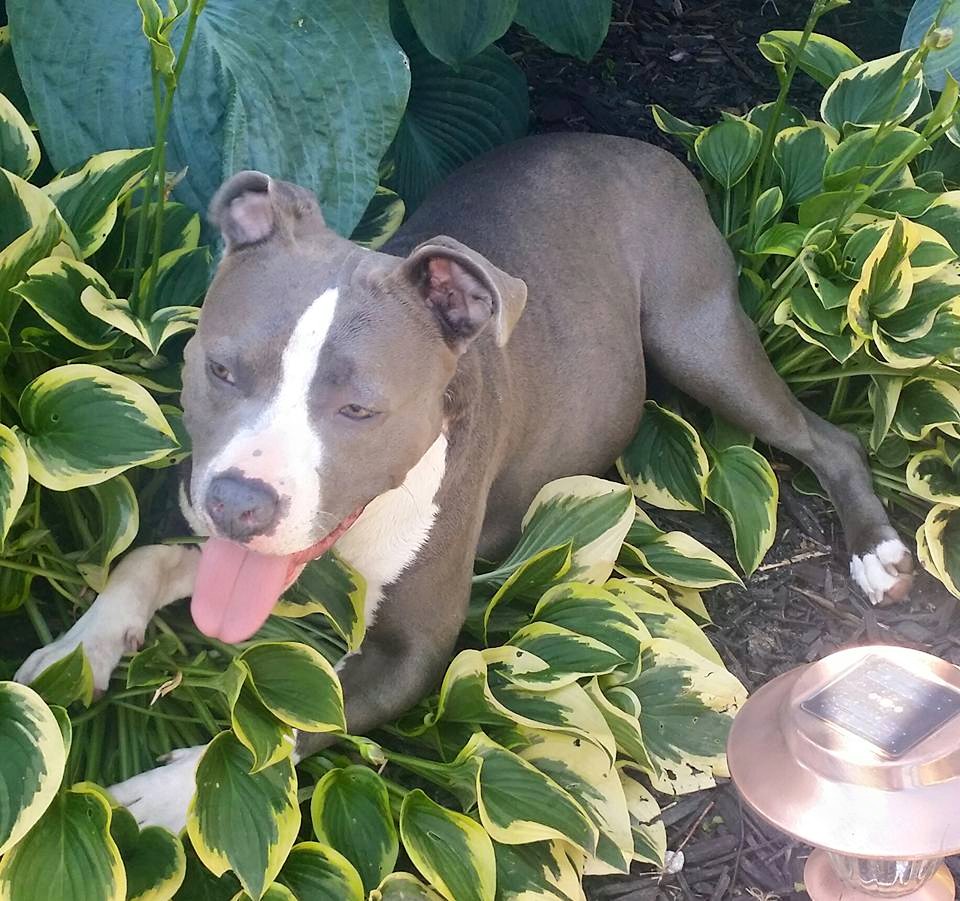 Share me!
Hi Ya'all … My name is Starla and my foster mom tells me every day that I am a perfect little girl. I am a very young 4 year old female who is up to date on all shots and spayed. I live with two other female foster sisters whom I love to play with daily. We all get along wonderful and they have taught me how to share everything. I don't have an aggressive bone in my body according to my foster mom. I have met many other dogs on outings and events and I am good girl. I love to play with others and toys .. I am very active and love to spend time outside but can get over heated if it is too hot out. When I play with my foster sisters outside I do like to play a little rough .. but my foster mom has told me that most of our breed do.  I am very fond of hanging out with my pit bull foster sisters in the sun in our big back yard and when my foster mom is outside watering I love to play games with the hose.
I am potty trained and kennel trained and when I need to go out and go potty I alert my foster mom or foster grandma with a little bark or a polite jump to them to get their attention. My kennel is my safe place. My foster mom has us all get into our kennels when she has to leave the house for a while and I do wonderful. Some times I have to be coaxed into my kennel with a treat .. but I really just do that to get a bone. My foster mom also wants to be sure to tell you all that I am a sweet sweet girl who has a tiny bit of an independent streak but would do best in a home with multiple dog siblings.  I also love to snuggle but usually only when I want to snuggle… however I am okay with spontaneous love as my foster family smothers me with love and affection.
I am also good with children .. but have not had a lot of practice with them so I am going to need to be supervised until I get used to small children. I have also only met one cat since I have lived with my foster family and apparently the cat didn't care for me so much. All I wanted to do is play and kitty said no way. If you give me chance with a kitty supervised I might do okay and I promise to try my best. I will try my best at everything I do. I promise.
Location – In a foster home
Weight – 45 lbs.
House Manners – Housebroken and crate trained
Children – Good with kids
Other Pets – Good with dogs. Cats possibly
Sponsorship Status – Sponsored by Colleen Speaker and Michelle Perez