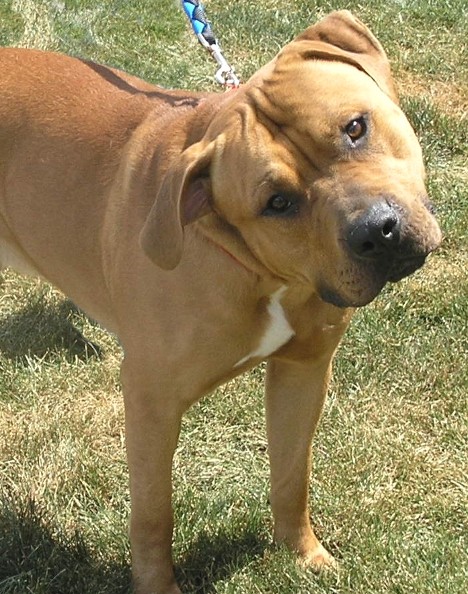 My Story:
Oooh lala!! Talk about a handsome boy!! Harley is one of the most stunning dogs we've seen in a long time. Harley was just rescued off of death row as his owner lost his home and had to move in with relatives. Sadly, Harley wasn't welcome. How anyone let go of this boy, is beyond our comprehension…
Harley is AMAZING!! Don't let his size fool you, he is just a great big teddy-bear. Harley is VERY well mannered and responsive. His only desire is to please humans – and get lots of cuddles and belly rubs.
He walk excellent on a leash, rides great in the car and pretty much does whatever you ask him to. He's very laid back and truly is content just being a part of whatever the people around him are doing. It truly doesn't get better than this ;-) He's the total package, brains and beauty.
Whoever ends up with this gorgeous boy as a lifetime companion is going to be very lucky to have him, as he is truly a very special boy. We want nothing more for him to be back in a house where belongs. Please consider him!