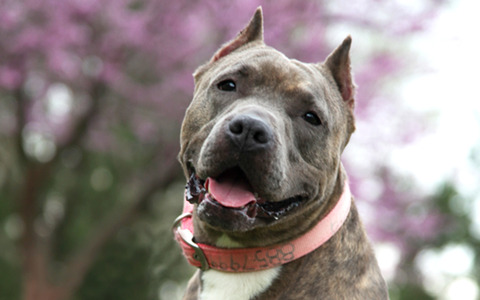 Libby is very new to the program.  She found herself without a home when her owner was incarcerated.  We will update Libby's bio once we get to know her but we definitely like what we see so far.
Update from a member of our kennel team:
Libby is AMAZING!!!! She is so smart. Her personality is so sweet and calm. We were practicing sit, watch me, and wait. She did the best job I have ever seen from any dog. She picked up sooooo fast. She is treat motivated and even though she really wanted my treat she would still do the watch me with the treat away from my face because she knew that was how she can get the treat and this was only after a few times of practicing it. Then I tested her understanding of "wait" by putting a treat on the floor and she understood again after only a few practices of it being near her face. I was so blown away by her and how fast she learns, I LOVE this girl:)
Update 7-15-2012
Libby was adopted! She's going to live the easy life in the country with her own horse! We're so excited for her and look forward to hearing about all of her new adventures with her new family. This water girl is also getting her own creek to swim in with her newly adopted humans!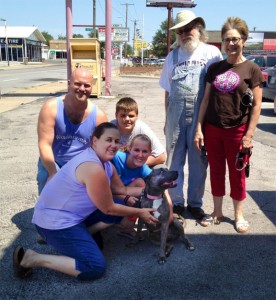 Location –
In boarding
[tab title='Age/Weight' active]
1-2 years, approx. 60 lbs.
House Manners –
n/a
Children –
n/a
Other Pets –
n/a
Sponsorship Status –
Sponsor needed