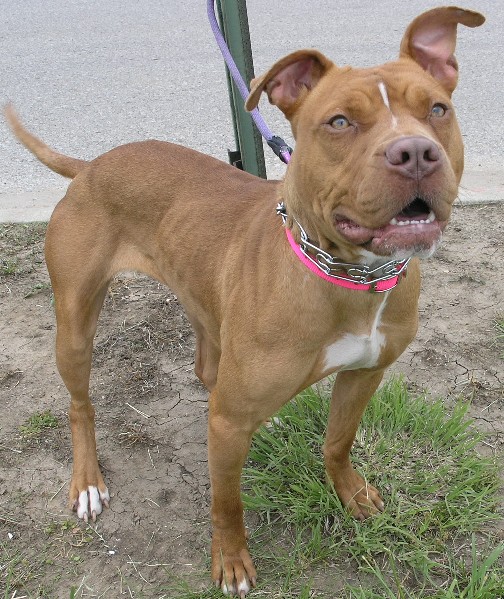 Talk about a sweetie!! This gorgeous girl captures the hearts of everyone who meets her. Remi is such a special girl and sooo full of love for life. We just can't enough of her.
Remi was pulled off deathrow in a kill shelter. We have no idea how someone could have left her behind. She is now in boarding where she is awaiting her forever home. We are hoping someone will notice her soon because this sweet girl really deserves to be in a home.
Remi LOVES other dogs. She spends her days frolicking with the other dogs in boarding. She can play for hours and needs an active home that has another canine companion to keep her company or that enjoys long walks or plenty of time playing in the yard. She is not overly rambunctious, in fact she is truly a delightful girl, but she looooves to play and the right home for her needs to be an active home with the time to keep this beauty happy.
Remi will make some lucky home a terrific life long companion. She knows no stranger and loves everyone she meets. She has an outgoing and super friendly personality. She has a heart of gold.
Please consider adding this joyful sweetheart to our home! Remi will spend the rest of your life thanking you and making you happy that you did!