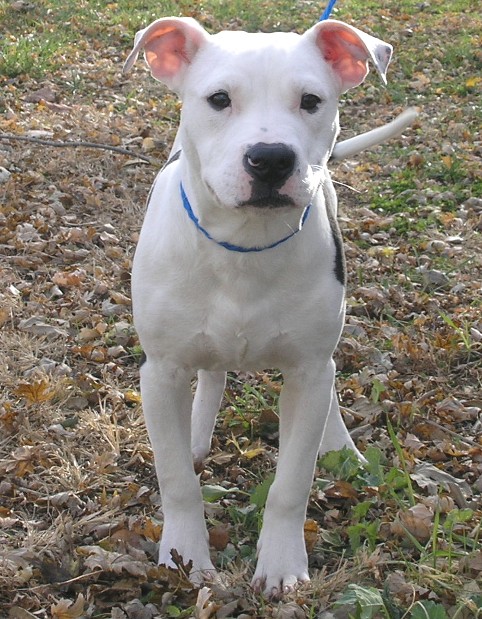 Share me!
KPR does not have the funds nor a foster home to put this sweetheart in. We need your help to save him. Twizzler is just a baby and hasn't yet begun to live a full life. We very badly want to save him and show him what it's like to have a loving home of his own.
Twizzler is a wonderful boy. He has no idea that his time may run out quickly, he greeted me with wags, kisses, and normal puppy exuberance when I met him. He's a happy and carefree puppy with a ton of love to give to anyone who will show him even a bit of kindness. Twizzler is wonderful with other dogs. He is in a run in the shelter with several other puppy playmates. They spend their days entertaining and enjoying each other. He's patiently waiting for someone to come and take him home. Twizzler has NO chance of being adopted through the shelter though. Pit Bulls must go into rescue where they can find carefully screened homes. So we are his only hope……
Please open up your heart to this precious little guy. He's counting on us! He would be a perfect addition for a loving and caring home!