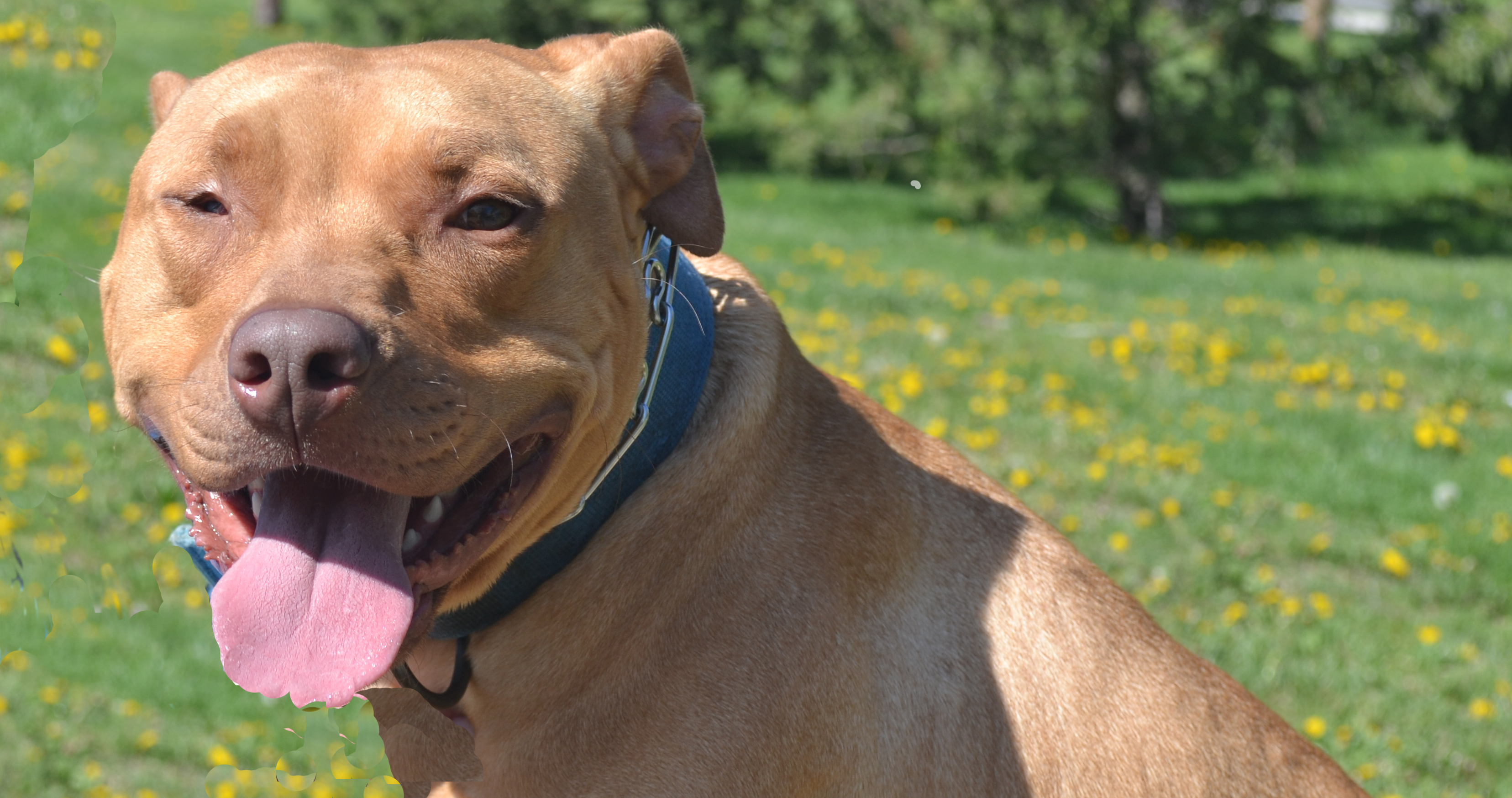 Location –
Hatch has a foster home! Fostered by Nate D.
Weight –
40-45 lbs.

House Manners –
He is learning all about house manners and doing excellent.
Children –
Yes, good with children

Other Pets –
Hatch hasn't been introduced to a lot of other dogs, but we believe he will probably do well with a laid back female.
Sponsorship Status –
Sponsored by Brooke Turner

Update on Hatch from his new foster home: https://mabbr.org/news/hatch-has-a-foster-home/
Hatch is a loving, energetic boy who was rescued from a Montgomery County, KS dog fighting bust and drug raid. Read an article on the case here. MABBR has had Hatch in our program since the day he was released, and our volunteers have seen him blossom into an amazing dog! Hatch is blind in his right eye, which was most likely due to an injury, but he doesnt let it stop him from having a happy go lucky attitude, and enjoying life!
He is patient, loving, and VERY interested in learning new skills. Hatch is very friendly with all humans! Overall, Hatch is an absolute joy to be around, and is a constant reminder of why we love rescuing bully breeds!
Sponsored by Brooke Turner.